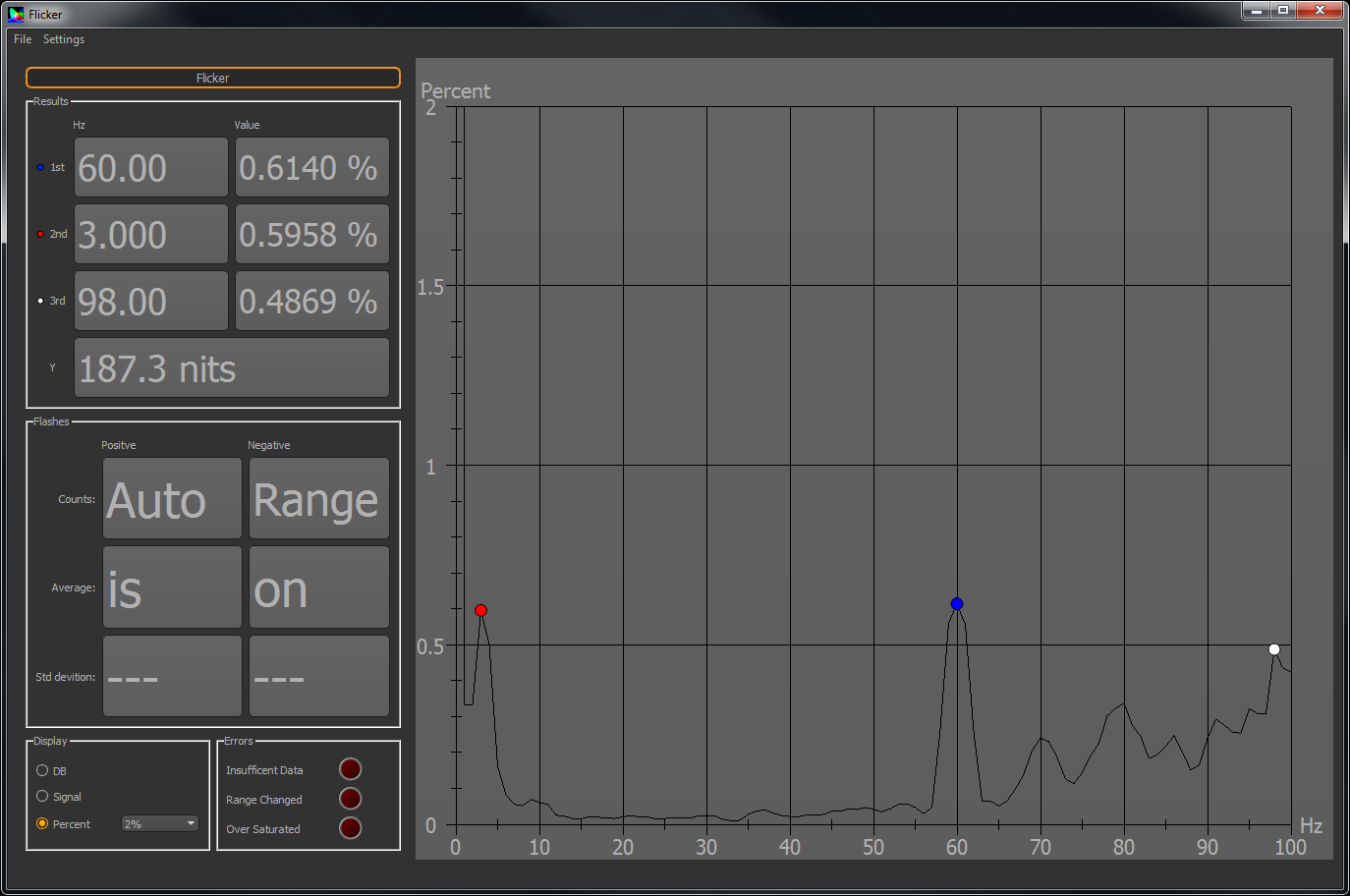 calibration. Simplified.
ChromaSurf is a free software package that helps users get up and running faster than ever. A simplified workflow and easy access to features makes getting x,y,Y a snap.
RGB Mode (color analyzer mode)
Easily calibrate a monitor by independently adjusting the red, green, and blue values. The interface makes it easy to visualize changes to the screen. Check out a video where Audrey quickly and smoothly calibrates a monitor's white point on our video page.
Create A profile
Create custom profiles for any K-Series Colorimeter to increase the accuracy for the type of display it will be calibrating. ChromaSurf can use the CS2000, PR-650, BM7, or even another Klein K-Series as a reference device to create the profile.
GAMUT SPEC
Klein ChromaSurf has pre-programmed Gamut Specs, with the freedom to add more. Here is a list of pre-programmed Gamut Specs:
Flicker
You can measure flicker in percent or in decibels (dB) and control how the data is displayed. Flicker can be measured with JEITA discount on or off. The dB can be shown by using the VESA or JEITA methods. The percent can be shown by using the Contrast Method, or the Raw data from the Fast Fourier Transform (FFT).
System REQUIREMENTS
OS:

Windows: XP, VISTA, 7, 8, 10
Mac: OS X 10.8, 10.9, 10.10
Linux: Any release after 2010